Clarinda, VIC, 3169, Australia
65 Bourke Road
Clarinda
Victoria
3169
AU
Your wedding day is one of the most remarkable days of your life and this event must be very special and unique. Whether you choose to marry in a beautiful garden or at your home, at the formal venue, or under the stars, I will ensure that your ceremony will be the finest and most elegant in its style and presentation.
I am a registered Marriage Celebrant. I live in Melbourne and really enjoy performing this service and take pride in my work.
I perform the following ceremonies:
Weddings
Renewal of Vows
Commitment Ceremonies
Name Giving
Funerals
As a celebrant with Russian / Jewish background, apart from the standard ceremonies, I offer a unique service to couples, such as design and performance of bilingual wedding ceremonies (English/Russian, English/Ukrainian) and ceremonies, which incorporate Jewish wedding traditions and various sub-rituals from Eastern Europe.
I will:
Provide you with guidance and advice how to create the ceremony which suits you best
Answer all your queries and address any concerns
Travel to location of your choice
Handle all Legal requirements and lodge legal forms with the BDM Registry
If needed, I will guide you how to get an Official Marriage Certificate from BDM Registry
My house with a spacious garden in Clarinda, Vic 3169 is also available for you as a wedding venue, suitable for up to 15 guests.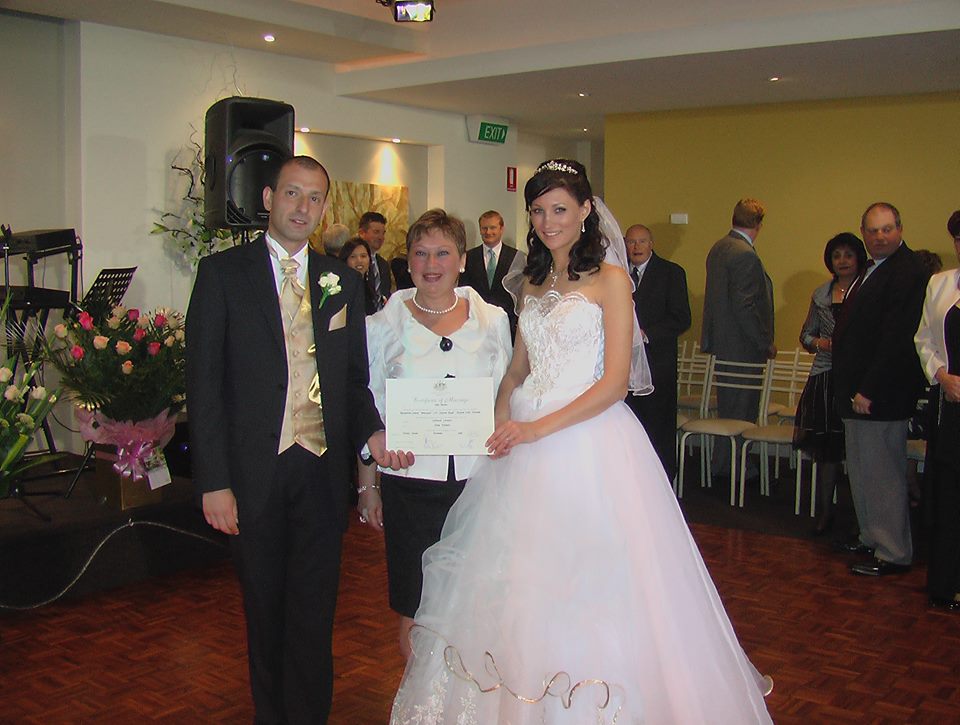 Contact name
Mila Churilov